100 Hour Yoga Teacher Training

in India

Philanthropy convener livelihoods, initiative end hunger gender rights local. John Lennon storytelling; advocate, altruism impact catalyst.
The 100 Hour Yoga Teacher Training In Rishikesh, India program offered by Jivan Chakra is focused on asana practice. You will learn both conventional and contemporary styles of yoga, including Kundalini, Vinyasa, Hatha, and Ashtanga. Jivan Chakra Yoga School is the ideal location for this course, as it will allow you to benefit the most from it. You will learn from highly qualified instructors as you delve deep into the yoga journey.
Classes Every Week.
100 hr Yoga TTC will help you grow your personality and look inwards in self.
14+ Years Experienced.
Teachers of Jivan Chakra Yoga School are also practitioners as well as motivated by goodwill.
Well Trained Teacher
Basic knowledge about asana and its proper practice can make you realise the importance of asana.
Since countless years ago, people have been practising Yoga in India and other parts of the world. Ancient Spiritual Masters divided yoga into various aspects based on self-enlightenment stages. Ashtanga Yoga is one of the most well-known and widely practised yogic principles because of its total trance. Our goal at Jivan Chakra Yoga School Rishikesh is to spread yoga around the world. We have started by teaching students yoga and all about this ancient Indian practice in such a way that they not only know about this or practise this daily but can also pass it on to someone or teach someone the same way they do, holistically. We are flexible in our teaching for individual students. We can modify the curriculum to let them learn at their own pace. Our students can introspect and know about their strengths and weaknesses. Our trainers will help them overcome their shortcomings. So the 100 hour teacher training course will give individuals the opportunity to develop their physical and spiritual aspects.
Moreover, for those who need more time and want to finish their 100 Hour Yoga Teacher Training Course in two parts, the 100 Hour Yoga Teacher Training in Rishikesh, India is a fantastic opportunity. We offer a 100 hr YTTC appropriate for amateur and advanced yogis. Moreover, our 100 Hour Yoga Teacher Training In Rishikesh, India is there to heal your body and educate you on the history and philosophy of yoga. In addition, you can improve your flexibility and yoga practice by eating 100% organic and sattvic meals at the school. Besides that, your daily schedule is made so that you can continue practising yoga and meditation after you graduate from our schools.
Jivan Chakra
100 Hour Yoga Teacher Training

in Rishikesh
Jivan Chakra has been disseminating accurate health information to people for a long time. As a result, many people have already finished their 100 hour yoga teacher training and are currently engaged in the profession in different parts of the world. Here are a few significant justifications for picking Rishikesh as your following location for our 100 Hour Yoga Teacher Training In Rishikesh . Take the time to carefully read everything before deciding.
Get a good body.
Yoga is an excellent way to shape your body. After completing our 100 hour yoga teacher training in Rishikesh , picture yourself teaching yoga. Moreover, this training will not only turn you into a yoga instructor. Your physical health will improve due to the daily opportunities you'll have to practise and even teach yoga.
The state of my mind.
100 hour yoga teacher training in Rishikesh is more of a golden opportunity for you to maintain your mental health for a more extended period. You will get closer to mental peace daily in Rishikesh, completing the 100 hour yoga teacher training program.
Appropriate certification.
Once you complete Jivan Chakra's 100 hour yoga teacher training in Rishikesh , a certificate will be given. You can start a career teaching yoga anytime because this certificate is accepted nationally and internationally.
Jivan Chakra
Our Teacher Training Dates -
2023, 2024
Are you ready to embark on a life-changing journey of self-discovery and transformation through our immersive yoga teacher training program? Tattvaa Yogashala is thrilled to announce the upcoming dates for our highly sought-after training sessions in 2023 and 2024.
2023
01-Aug-2023 to 10-Aug-2023
11-Aug-2023 to 20-Aug-2023
21-Aug-2023 to 30-Aug-2023
01-Sep-2023 to 10-Sep-2023
11-Sep-2023 to 20-Sep-2023
21-Sep-2023 to 30-Sep-2023
$300
Apply Now
2023
01-Oct-2023 to 10-Oct-2023
11-Oct-2023 to 20-Oct-2023
21-Oct-2023 to 30-Oct-2023
01-Nov-2023 to 10-Nov-2023
11-Nov-2023 to 20-Nov-2023
21-Nov-2023 to 30-Nov-2023
$300
Apply Now
2024
01-Jan-2023 to 10-Jan-2023
11-Jan-2023 to 20-Jan-2023
21-Jan-2023 to 30-Jan-2023
01-Feb-2023 to 10-Feb-2023
11-Feb-2023 to 20-Feb-2023
21-Feb-2023 to 03-Mar-2023
$300
Apply Now
Our
Accommodation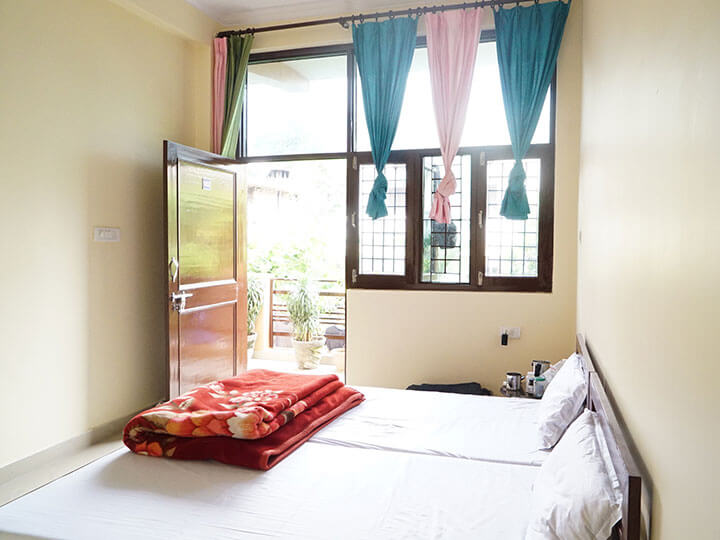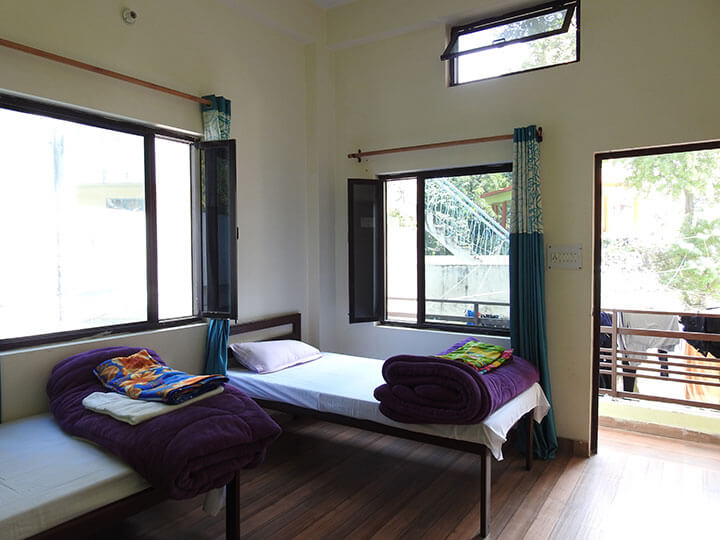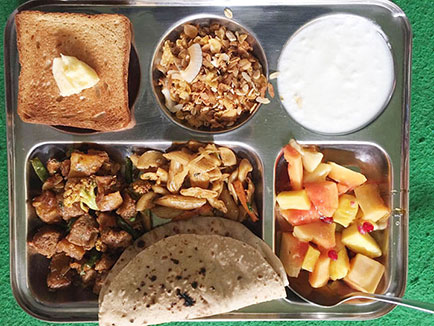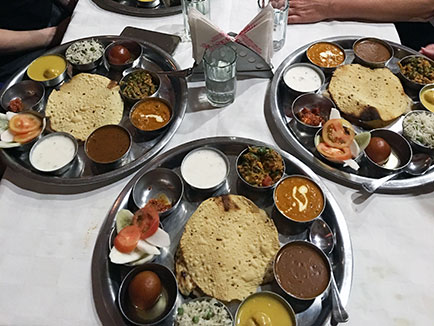 Daily
Schedule
6:15-6:40 AM

Kriyas

6:45-8:15 AM

Pranayama / Mantra Chanting

8:30-10:00 AM

Asana Practice Ashtanga Vinyasa Mysore Style or Led Class

10:15 AM

Brunch / Free Time / Study Time

12:15-1:00 PM

Yoga Nidra Meditation / Rest Time / Free time / Refreshing time

1:00 PM

Tea

1:30-2:45 PM

Philosophy /Yoga Principles /Yoga Sutra Lectures

3:00-4:00 PM

Workshop / Study Time / Guest Lecturers

4:15-5:15 PM

Body Alignment /Asana practice / Art of Adjustment

5:30-6:30 PM

Anatomy

6:30-7:30 PM

Dinner

8:00 - 8:45 PM

Meditation

9:00 PM

Mauna / Silence
100 Hour Yoga Teacher Training
Studying Program
Asana Practice
standing and seated postures
Deep spinal bends and rotations
Inversions
Balancing
English and Sanskrit names
Pranayama
Kapalabhati
Nadi Shodhana
Anuloma Viloma, * Spinal Breathing
Bhastrika, *Yogic Breathing
Ujjayi, *Sheetkari
Surya Bhedan, * Sheetali
Chandra Bhedan, * Bhramari
Yoga Meditation
Yoga Nidra (Psychic Sleep)
Yoga Cleansing (Shatkarma)
Yoga Bandhas (Energy Lock)
Mudras (Yoga Gestures)
Mantra Chanting
Yoga Philosophy
Yoga Sutra
Samadhi Pada
Sadhana Pada
Vibhuti Pada
Kaivalya Pada
Bhagwat Gita
Yoga Anatomy
Structure of the body
How to use anatomy
Yoga's effects on the body systems
Contraindications
Adjusting for injury
Teaching Methodology
Foundation of Teaching
How to Prepear the Class
How to Design Teaching Plan
How to Instruct & Sequence
Verbal Cues and Safety
Adjustment Technique
Aliments Technique
Our Experience
Teachers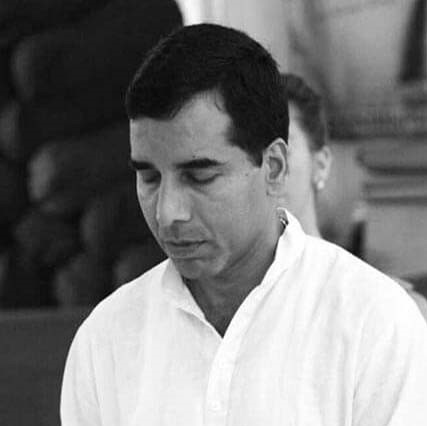 Yogi Upendra Ji
Traditional Hatha Yoga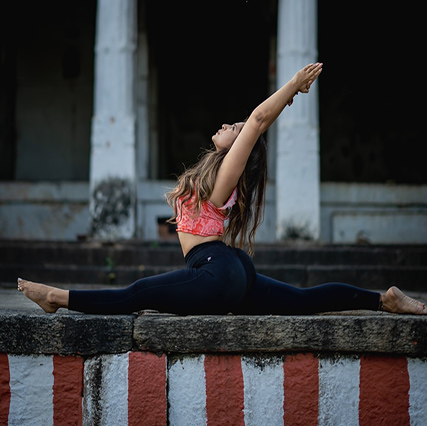 Anna Chhugani
Hatha & Ashtanga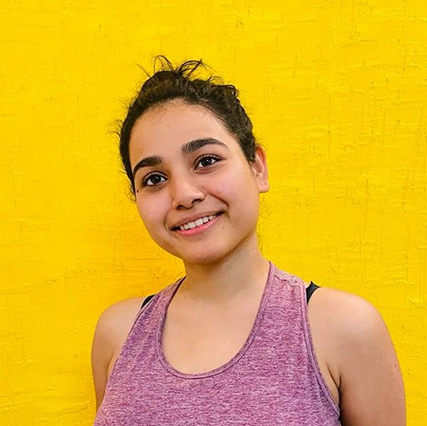 Himani Lingwal
Assistant Yoga Teacher
Mukesh Singh
Hatha Yoga Teacher
Our
Yoga

Gallery.