Our Highly Qualifies Yoga Teachers

at Jivan Chakra

The Jivan Chakra Yoga School Rishikesh faculty comprises highly experienced teachers who have been practising yoga for decades.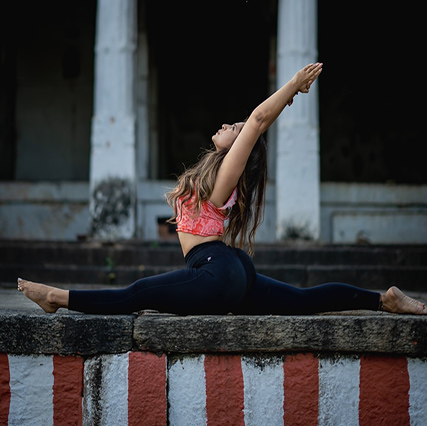 Anna Chhugani
Hatha & Ashtanga Yoga Teacher
Anna Chhugani is a certified Hatha and Ashtanga Yoga instructor passionate about helping others to find balance and peace through Yoga. With over nine years of experience on the mat, Anna has a deep understanding of proper alignment and technique, as well as the ability to adjust to the needs of each student. She has a background in Ashtanga, Hatha, Mysore, and Prenatal Yoga styles from BKS Iyengar School of Yoga and Yogadarshanam Mysore. Anna has an unwavering belief in combining the physical aspects of Yoga.

Her classes are filled with dynamic and creative flows that make the students feel refreshed. You can expect a safe, supportive environment in her classes, where you can explore your potential and find new levels of strength and flexibility. In addition, she motivates the students to achieve personal fitness goals. Whether you are a seasoned yogi or a beginner, Anna will help you grow in your training.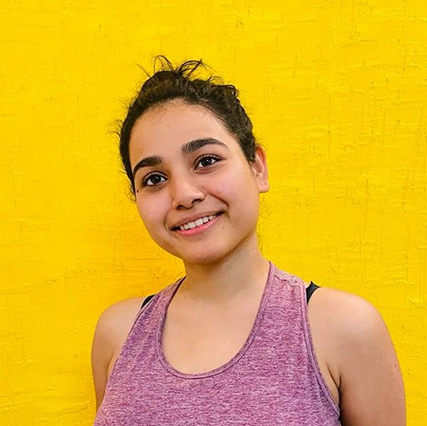 Himani Lingwal
Assistant Yoga Teacher
Himani Lingwal, who hails from Rishikesh Tapovan, is an assistant yoga teacher who has taught yoga classes for the past year. She has completed a teacher training course from the Vinyasa Yoga Academy. Himani's classes are focused on the fundamentals of yoga and building a strong foundation. A yoga master's degree holder from Yoga Dham Sansthan Tapovan in Rishikesh believes in a holistic approach to yoga and tailors each practice to suit the individual student's needs.

She emphasizes aligning the breath with each movement, finding balance in poses, and understanding the core principles of each posture. Ms. Lingwal has already taught hatha yoga and other body movement styles in well-known yoga schools such as the Samarpan Yoga School, the Samadhi Yoga School, and the Divine Yoga School. She loves imparting to others the knowledge she has continually acquired.
Ayushi Negi
Masters in Yogacharya
Ayushi Negi is an expert certified yoga instructor with NSDC, Hatha Yoga, and YTTC certifications. She has completed her masters in Yogacharya from Uttarakhand Sanskrit University. As she started to deepen her practice, she felt an inextricable connection between her mind, body, and soul. She believes that consistency and regular practice are critical ingredients for reaping the benefits of yoga.
Ayushi has been practicing yoga for many years and has taught different techniques at Swami Vivekananda Yoga School. She loves teaching and introducing people to the joys of yoga, healing, and relaxation. She has a vast knowledge of various yoga styles, mantra chanting, the Ashtanga primary series, and pilates exercise and utilizes the knowledge to benefit her students in the best possible way.
Mukesh Singh
Hatha Yoga Teacher
Mukesh Singh is a professional Hatha Yoga teacher. He was born and brought up in Rishikesh and has learned many forms of Yoga, such as Ashtanga, Hatha, Iyengar and Vinyasa. He has also completed a Master's in Yoga from 'Uttarakhand Sanskrit University, Haridwar, India.' Mukesh has excellent experience in Mantra Chanting and Shatkarma. Through his yoga journey, he committed to provide extensive instruction to his students. He grounds himself in peace and empathy through consistent meditation to balance the asana practice.
During his teaching, he frequently visits China, Thailand, and other places in Asia to share his experience and knowledge of Yoga. Mukesh's favorite quote is: "Inhale the future, exhale the past." He focuses on balancing strength and flexibility with an overarching emphasis on safety. He also desires to teach and make complex concepts accessible to all.
Naveen Chauhan
Yoga & Spirituality Teacher
Meet Naveen Chauhan, a dedicated yoga practitioner and teacher from Rishikesh, India, who has been immersed in yogic practices from an early age. With years of unwavering practice and study, Naveen has become an expert in various yoga styles, including Ashtanga Vinyasa yoga, Hatha yoga, and Iyengar yoga. Naveen's passion for yoga and spirituality started in childhood, and he has been on a path of continuous learning ever since. He has studied with several senior yoga teachers for many years, which has helped him develop a deep understanding of yoga and its philosophies.
Naveen's areas of expertise include Ashtanga Vinyasa yoga, asana alignment and adjustment, teaching methods, Hatha yoga, pranayama, shatkarma, yoga Nidra, and meditation. He primarily teaches in Rishikesh, India, and has also taught in various parts of China over the last ten years.
Naveen Bisht
Traditional & Mordern Yoga
Naveen Bisht is an accomplished yoga teacher who has been teaching at Tattvaa Yogashala in Rishikesh for the past 5 years. With his extensive knowledge of yoga and years of experience, he has helped countless students deepen their understanding and practice of this ancient art.
Naveen's journey in yoga began many years ago when he discovered the transformative power of this practice. He went on to study under some of the most respected teachers in India and has since become a highly skilled and knowledgeable practitioner.
In his classes, Naveen brings a blend of traditional and modern approaches to yoga, focusing on alignment, breath, and mindfulness. He places a strong emphasis on proper technique and individualized instruction, ensuring that each student receives the guidance they need to reach their full potential.
Our Experience
Teachers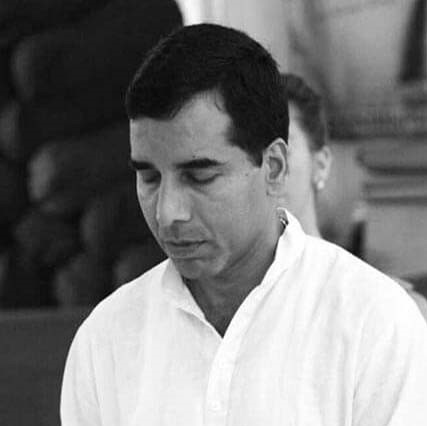 Yogi Upendra Ji
Traditional Hatha Yoga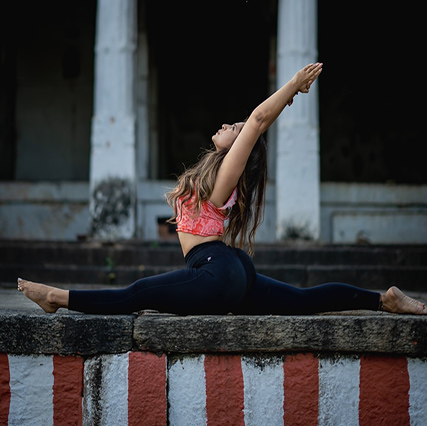 Anna Chhugani
Hatha & Ashtanga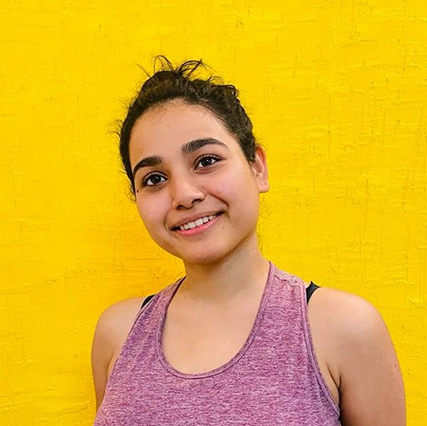 Himani Lingwal
Assistant Yoga Teacher
Mukesh Singh
Hatha Yoga Teacher
Our
Yoga

Gallery.