500 Hour Yoga Teacher Training

in India

Jivan Chakra Foundation brings 500 hours of yoga teacher training in Rishikesh, India. Jivan Chakra Foundation is located in the spiritually rejuvenating "yoga capital of the world" - Rishikesh.
Classes Every Week.
Discipline has to be maintained throughout the training period. A lack of a basic code of conduct will not be tolerated at any cost. Therefore maintain discipline always.
Yoga Alliance Certification.
Getting the certificate should be one of many aims of this yoga teacher training. It's about learning and growing with the help of yoga, using it to understand and develop spirituality. But it's because, in the end, each of you will be provided with the certificate, a "yoga alliance certification".
Well Trained Teacher
Complete the assignments timely; these will be checked under the guidance of the best teacher. No delays will be entertained.
Jivan means soul, immortal essence, and Chakra means cycle referring to the swirling energy centres in the subtle body. Our subtle bodies and souls are dynamic. Practising yoga can channel the changes towards growth and expansion.
We are inspired by the traditional method of practising yoga and are not limited to the physical practice of yoga asana. Our foundation specialises in conventional systems of Hatha, Ashtanga Vinyasa and Kundalini Yoga. We have great teachers with the best knowledge of ancient techniques. We adopt a holistic approach to teaching our students the essence of authentic yoga practice. Understanding the diverse background of the students, our courses are tailor-made to suit the needs of each student.
Jivan Chakra Yoga School in Rishikesh provides the best platform to nurture one's healthy environment. It gives you the best way to find life in peace. We offer a wide range of courses under the guidance of the best-experienced teachers. Get multi-style yoga teacher training courses. Enrol, learn and grow with us at the most affordable price.
Jivan Chakra
500 Hour Yoga Teacher Training

in Rishikesh
Jivan Chakra is a globally recognized yoga school and leading platform for yoga teacher training in Rishikesh. Safely we can state that somehow we forget our ancient art of yoga. Platforms like us are working best to keep it alive and make the students aware of it. Our courses and initiative itself give us an edge. We provide the best practices and golden 500 hours of yoga teacher training for the people aiming to become a Yoga teacher.
500 Hour Hatha Yoga Teacher Training.
The exact way to deepen and evolve the practice, Hatha Teacher Training Course explores this fundamental style of yoga which prepares the body for meditation through posture, breath, and chasing techniques.
500 Hour Ashtanga Yoga Teacher Training.
Ashtanga means "eight limbs"; it represents the eightfold path that focuses on the eight limbs of spiritual yogic practice. namely Yama, Akiyama, asana, pranayama, pratyahara, dharna, dhyana, and samadhi. It is a system of yoga with different groups of asanas and highly original teaching of vinyasa, dhriti, bandhas, mudras, and philosophy.
500 Hour Multi-Style Yoga Teacher Teaching.
The best way to broaden your practice is by studying Hatha and Ashtanga Vinyasa yoga. Explore which type of yoga fits you best with your natural teaching style, and experience how the different methods work in peace with your body and mind. Learn Ashtanga yoga, Vinyasa flow yoga, Hatha yoga, Kundalini yoga, Aerial yoga, and more at Jivan Chakra Yoga School in Rishikesh.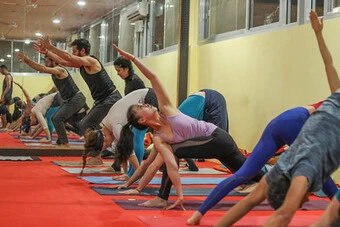 Jivan Chakra
Our Teacher Training Dates -
2023, 2024
Are you ready to embark on a life-changing journey of self-discovery and transformation through our immersive yoga teacher training program? Tattvaa Yogashala is thrilled to announce the upcoming dates for our highly sought-after training sessions in 2023 and 2024.
Our
Accommodation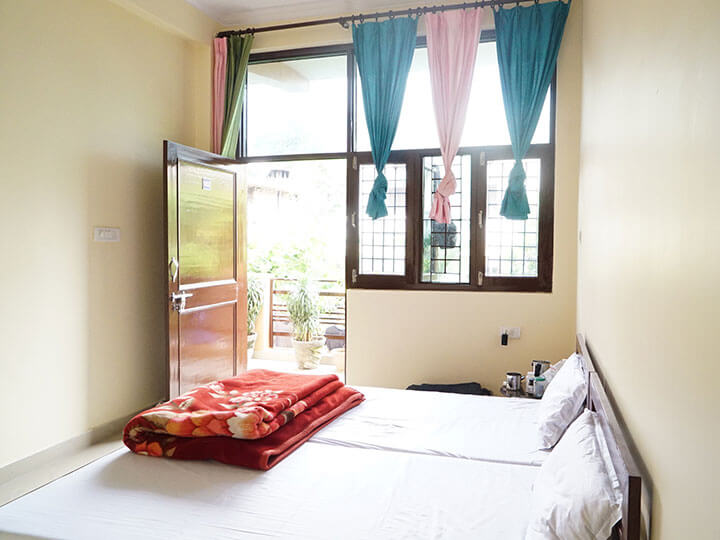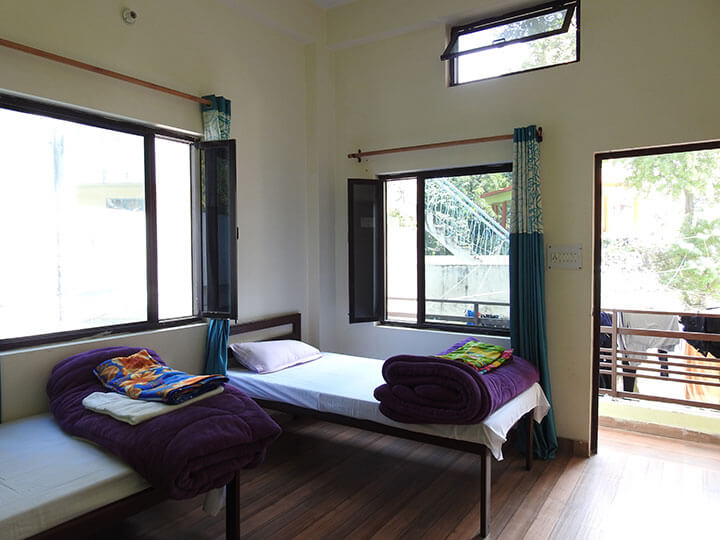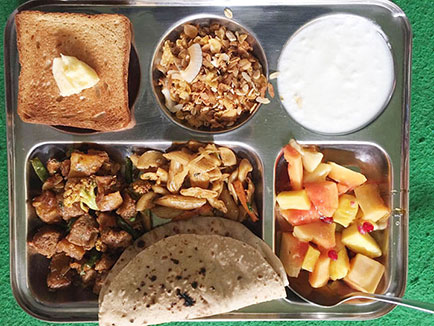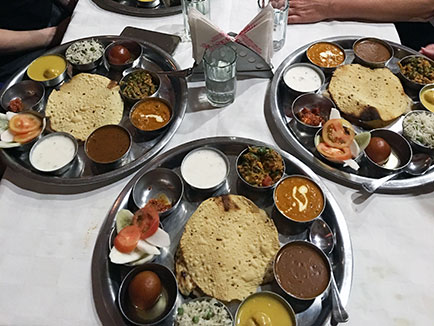 Daily
Schedule
6:15-6:40 AM

Kriyas

6:45-8:15 AM

Pranayama / Mantra Chanting

8:30-10:00 AM

Asana Practice Ashtanga Vinyasa Mysore Style or Led Class

10:15 AM

Brunch / Free Time / Study Time

12:15-1:00 PM

Yoga Nidra Meditation / Rest Time / Free time / Refreshing time

1:00 PM

Tea

1:30-2:45 PM

Philosophy /Yoga Principles /Yoga Sutra Lectures

3:00-4:00 PM

Workshop / Study Time / Guest Lecturers

4:15-5:15 PM

Body Alignment /Asana practice / Art of Adjustment

5:30-6:30 PM

Anatomy

6:30-7:30 PM

Dinner

8:00 - 8:45 PM

Meditation

9:00 PM

Mauna / Silence
500 Hour Yoga Teacher Training
Studying Program
Asana Practice
standing and seated postures
Deep spinal bends and rotations
Inversions
Balancing
English and Sanskrit names
Pranayama
Kapalabhati
Nadi Shodhana
Anuloma Viloma, * Spinal Breathing
Bhastrika, *Yogic Breathing
Ujjayi, *Sheetkari
Surya Bhedan, * Sheetali
Chandra Bhedan, * Bhramari
Yoga Meditation
Yoga Nidra (Psychic Sleep)
Yoga Cleansing (Shatkarma)
Yoga Bandhas (Energy Lock)
Mudras (Yoga Gestures)
Mantra Chanting
Yoga Philosophy
Yoga Sutra
Samadhi Pada
Sadhana Pada
Vibhuti Pada
Kaivalya Pada
Bhagwat Gita
Yoga Anatomy
Structure of the body
How to use anatomy
Yoga's effects on the body systems
Contraindications
Adjusting for injury
Teaching Methodology
Foundation of Teaching
How to Prepear the Class
How to Design Teaching Plan
How to Instruct & Sequence
Verbal Cues and Safety
Adjustment Technique
Aliments Technique