Yoga School in

Rishikesh

Jivan Chakra Foundation
Yoga has become a worldwide phenomenon and has been the subject of many studies. It has been found that by practising yoga, people can reduce stress, boost their physical and mental health, and increase their overall happiness. Yoga also benefits children in learning about themselves and how to live. Yoga is also an excellent way to stay in shape and help relieve stress.
This article will teach you about the Jivan Chakra Foundation, a yoga school dedicated to developing yoga in children. The school focuses on teaching children how to practice yoga so that the benefits of yoga will be available to them at all times.
Yoga is something that's grown in prominence and popularity in recent years. It's been proven to have many health benefits, not just physical but mental. In addition, it's a great way to relax and flee the stresses of a hectic life. Jivan Chakra Yoga school Rishikesh has been helping beginners, intermediate, and advanced yogis find their way to yoga for the past 30 years.
They offer a wide range of classes, in various locations and languages, at affordable prices. Here is everything you need to learn about Jivan Chakra yoga school in Rishikesh and its courses.
Jivan Chakra's Yoga School-
Mission
Jivan Chakra's mission is to connect the world, one person at a time, through yoga, meditation, and the teaching of spiritual principles. We believe that the benefits of yoga and meditation will help individuals live more meaningful lives and that by connecting with others, we can make the world a better place.

We are committed to providing a safe and welcoming environment to help as many people as possible. Jivan Chakra is a spiritual organization that includes yoga, meditation, and spiritual teachings to people from all walks of life.

Jivan Chakra believes in the power of yoga and meditation to help individuals live more meaningful life. We also believe in connecting with others and that we can create the world a better place by clicking with others. Jivan Chakra helps people of all backgrounds and walks of life, providing them with a safe and welcoming environment. We provide a variety of yoga, pranayama and meditation classes, as well as spiritual teachings.
How Will Yoga Help You?
Yoga has been proven to help children in many ways, such as relieving stress, improving focus and concentration, and teaching them the importance of balance and mindfulness. Yoga is an excellent way for children to learn how to relax and be mindful of managing their emotions and stress better. It is also perfect for parents to teach their children about being healthy and happy.
Teaching Students How To Practice Yoga?
The Jivan Chakra Foundation is a school that provides classes for children. We teach children the basics of yoga and how to practice their way. The school offers classes for children in both London and New York. The types are free, and the school provides scholarships and discounts to those in need—yoga teachers.
Balance body and mind
Yoga is a holistic practice which helps to balance body and mind. Yoga is often referred to as a mind-body-spirit activity that can help you achieve a sense of well-being and mental peace. There are many different types of yoga, but the one thing they all have in common is the focus on breathing. This can be done through deep breathing or in a particular posture. Deep breathing exercises can help you relax and focus, making you more present.
Healthy yogic lifestyle
A healthy yoga lifestyle is essential for your overall well-being. Yoga is a great way to become more aware of how your body works and can help you achieve a healthy weight. One way to gain a healthy weight is to follow a yoga diet. The diet includes eating foods high in protein and fibre and avoiding foods high in sugar and fat. It would help if you also avoided alcohol, caffeine, and smoking. The benefits of a healthy yoga lifestyle can be life-changing, but it takes time and patience.
Teacher Training Courses
Yoga is one of the most widespread forms of exercise, but it can be challenging to learn how to do it properly. If you desire to be a yoga teacher, then you should take a teacher training course. These courses teach you about the history and practices of yoga and give you the tools you need to teach others. Teacher training courses are an opportunity for beginners and professionals alike to learn how to teach yoga safely and effectively.
Short Courses
The idea of a short course in yoga school is to give you an excellent introduction to yoga practice. A short course can last anywhere from 2 weeks to 6 months and typically includes 2 or 3 sessions per week. The focus of the course is to help you build your foundation and get used to practising yoga. They are also designed to help you learn basic poses, breathing techniques, and meditation—yoga certification.
Yoga Retreats
Yoga has existed for thousands of years and is an ancient practice that has helped many people with many issues. Our yoga retreats offer the perfect escape from the daily stressors of life. Yoga retreats are typically longer than a typical vacation and can last anywhere from a few days to weeks. Yoga retreats are great for beginners or those practising yoga for years. These retreats provide time to work on your practice and improve your skills, as well as time to relax and rejuvenate.
Pranayama
Pranayama is a type of yoga that focuses on breathing exercises and is a beneficial technique for calming your mind and body. It also has numerous health benefits. For example, pranayam helps the body to release toxins from the lungs and blood, helps to reduce anxiety, clears the mind and helps to develop concentration.
Jivan Chakra
About Jivan Chakra

Yoga School Rishikesh, India
Jivan Chakra Yoga School is an award-winning yoga school and retreat centre in the foothills of the well-known mountain peak, the Himalayas. The school is located on the banks of the Ganges River, with a breathtaking view of the Himalayas.
Jivan Chakra Yoga School is an award-winning yoga school and retreat centre in the foothills of the well-known mountain peak, the Himalayas. The school is located on the banks of the Ganges River, with a breathtaking view of the Himalayas.
Students can be as active as they want to while practising yoga and meditation. This school is known for being very accepting of all levels of students. We offer classes for people who like to be more active and those who like to meditate and relax.
The Jivan Chakra yoga school is perfect for people who want to try something new and are willing to put in the time it takes to get the most out of their experience.
Our Experience
Teachers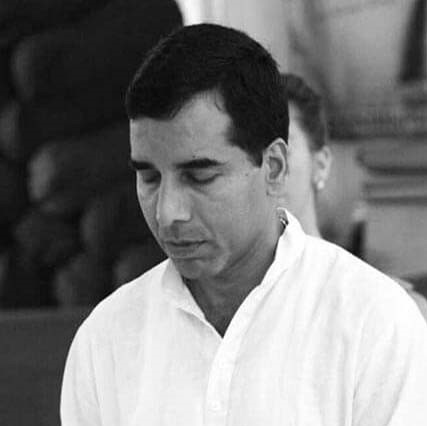 Yogi Upendra Ji
Traditional Hatha Yoga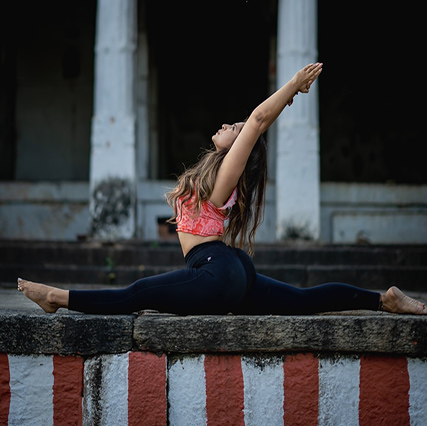 Anna Chhugani
Hatha & Ashtanga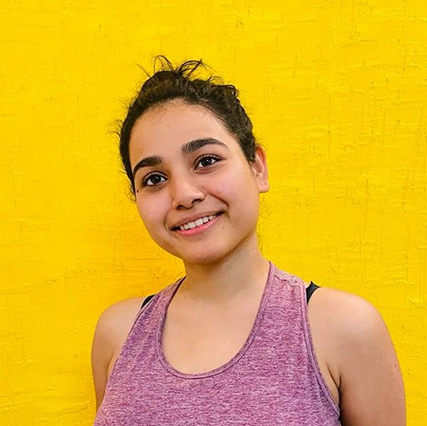 Himani Lingwal
Assistant Yoga Teacher
Mukesh Singh
Hatha Yoga Teacher
Our
Yoga

Gallery.