200 Hour Yoga Teacher Training

in India

Our 200 Hour Yoga Teacher Training in Rishikesh, India is an intensive yoga course based on standard Ashtanga and Hatha yoga styles.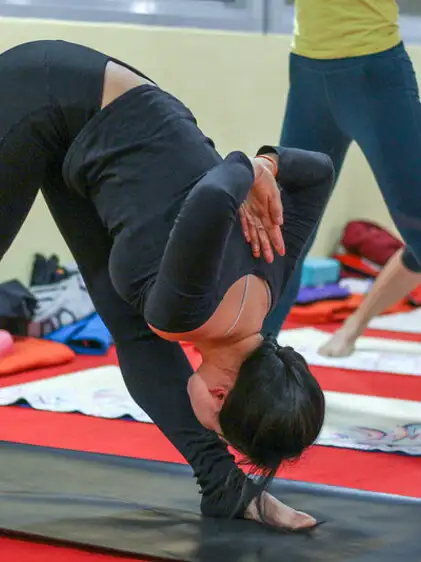 200 hour yoga teacher training course is designed for beginners and intermediate-level yoga practitioners. However, suppose you wish to become an original and devoted RYT 200; in that case, you can find a great practical and theoretical understanding of yoga, which will make you assured in sharing the wisdom of this course with your students. This course teaches you about yoga and pranayamas and the fundamentals of how to prepare and command the class.
Classes Every Week.
Canvas provides support for Native HTML5 Videos that can be added to a Full Width Background.
14+ Years Experienced.
Canvas provides support for Native HTML5 Videos that can be added to a Full Width Background.
Well Trained Teacher
Canvas provides support for Native HTML5 Videos that can be added to a Full Width Background.
Yoga is one of the essential parts of India's history and culture. The development of yoga can be traced back over 5000 years ago by the Indus valley civilization in northern India. And it is still relevant and one of the leading identity factors of India globally. Yoga is the word mentioned in our sacred text, the oldest one, Rigveda. But what does yoga mean? The asanas in yoga help elevate your physical, mental and spiritual status. The word yoga quite literally means: "to add"," or " to unite". The asanas help connect the body, mind and spirit. Yoga changes people's behaviour, calms, increases the focus of the mind and develops a greater sense of awareness.
Now, what is yoga? And how it changed over time. The foundation of yoga is in Patanjali's ''yoga sutras,'' where he outlines an eightfold path of this practice known as ''eight limbs of yoga'. Each of the eight limbs adds something to your life. It can be self-discipline, a bit more integrity and creating your connection with nature and the spiritual aspects of life.
Jivan Chakra
200 Hour Yoga Teacher Training

in Rishikesh
At Jivan Chakra Yoga School Rishikesh, you will partake in an extraordinary yoga growth opportunity. With a great vibe and natural happiness, you will get the best yoga-rehearsing experience. Our 200 hour Yoga Teacher Training program in Rishikesh will assist you in meeting the new version of yourself. Jivan Chakra School of Yoga introduces you to the essence of life. It is one of the world's highly prestigious and traditional yoga institutes.
Traditional Yet Modern Scientific Training
Jivan Chakra School is adamant that Yoga Teacher Training should maintain the Yoga tradition and lineage. It should also value recent scientific discoveries in health and medical sciences. Therefore, Jivan Chakra School provides Yoga Teacher Training while honouring its tradition and heritage while incorporating current health and medical science findings into its curriculum.
Indian School That Is Indigenous And Authentic
To learn true yoga, one must approach and join an indigenous and authentic school in India, the birthplace of yoga. Jivan Chakra School is governed and maintained by authentic and traditional Indian yogis. Students are taught original and comprehensive Yoga theory and practice here.
Personal Attention
You will have the chance to learn with a gifted and exceptionally talented yoga teacher who is ensured and experienced to show in instructor instructional classes. Individual consideration will be given to each event to help and foster our understudies, and you will feel sure and proficient as a yoga educator when you finish this 200-Hour Yoga Teacher Training course in Rishikesh, India.
Jivan Chakra
Our Teacher Training Dates -
2023, 2024
Are you ready to embark on a life-changing journey of self-discovery and transformation through our immersive yoga teacher training program? Tattvaa Yogashala is thrilled to announce the upcoming dates for our highly sought-after training sessions in 2023 and 2024.
Our
Accommodation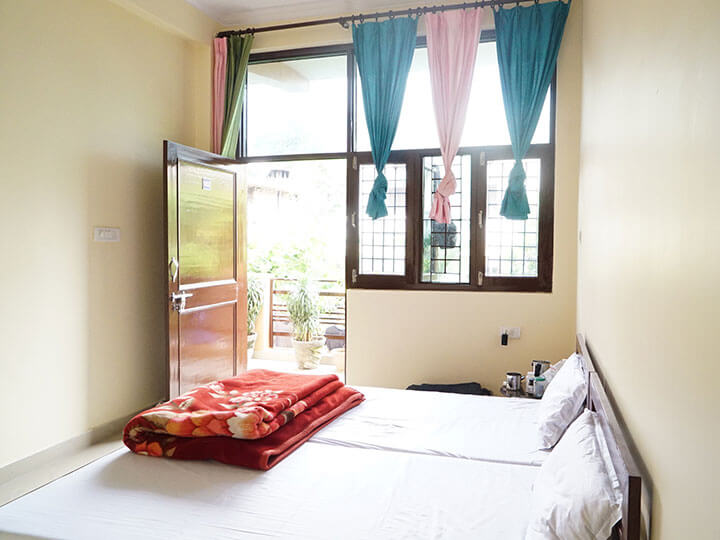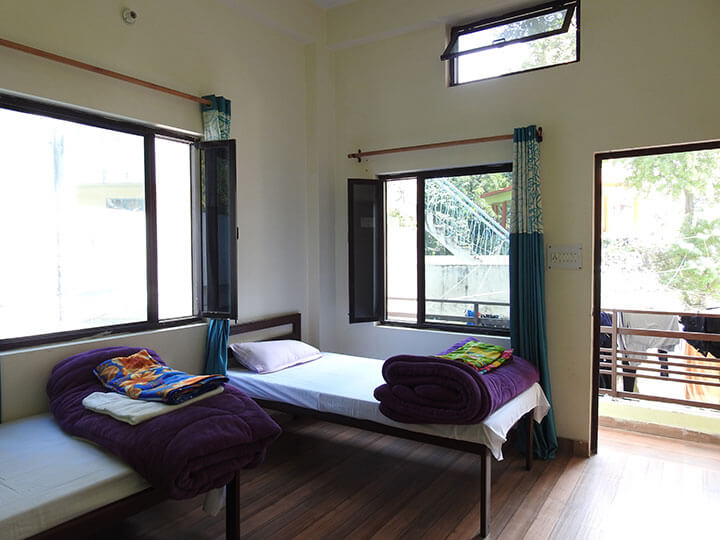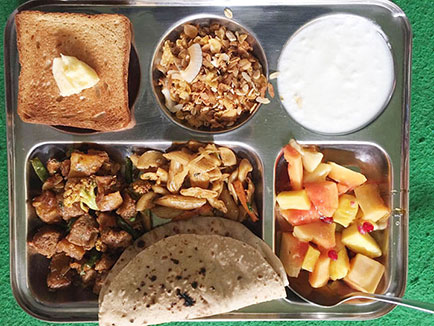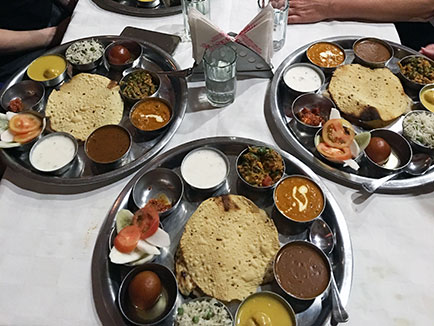 Daily
Schedule
Jivan Chakra's 200 Hour Yoga Teacher Training follows a set schedule. They adhere to a rigorous but educational training schedule divided into various yoga concepts by the curriculum, assisting you in comprehending and reaping the benefits of meditation and yoga.
6:15-6:40 AM

Kriyas

6:45-8:15 AM

Pranayama / Mantra Chanting

8:30-10:00 AM

Asana Practice Ashtanga Vinyasa Mysore Style or Led Class

10:15 AM

Brunch / Free Time / Study Time

12:15-1:00 PM

Yoga Nidra Meditation / Rest Time / Free time / Refreshing time

1:00 PM

Tea

1:30-2:45 PM

Philosophy /Yoga Principles /Yoga Sutra Lectures

3:00-4:00 PM

Workshop / Study Time / Guest Lecturers

4:15-5:15 PM

Body Alignment /Asana practice / Art of Adjustment

5:30-6:30 PM

Anatomy

6:30-7:30 PM

Dinner

8:00 - 8:45 PM

Meditation

9:00 PM

Mauna / Silence
200 Hour Yoga Teacher Training
Studying Program
Asana Practice
standing and seated postures
Deep spinal bends and rotations
Inversions
Balancing
English and Sanskrit names
Pranayama
Kapalabhati
Nadi Shodhana
Anuloma Viloma, * Spinal Breathing
Bhastrika, *Yogic Breathing
Ujjayi, *Sheetkari
Surya Bhedan, * Sheetali
Chandra Bhedan, * Bhramari
Yoga Meditation
Yoga Nidra (Psychic Sleep)
Yoga Cleansing (Shatkarma)
Yoga Bandhas (Energy Lock)
Mudras (Yoga Gestures)
Mantra Chanting
Yoga Philosophy
Yoga Sutra
Samadhi Pada
Sadhana Pada
Vibhuti Pada
Kaivalya Pada
Bhagwat Gita
Yoga Anatomy
Structure of the body
How to use anatomy
Yoga's effects on the body systems
Contraindications
Adjusting for injury
Teaching Methodology
Foundation of Teaching
How to Prepear the Class
How to Design Teaching Plan
How to Instruct & Sequence
Verbal Cues and Safety
Adjustment Technique
Aliments Technique
Our Experience
Teachers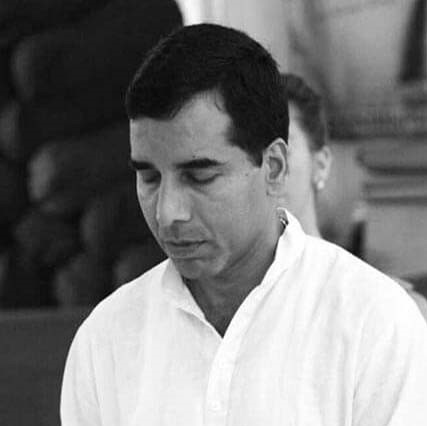 Yogi Upendra Ji
Traditional Hatha Yoga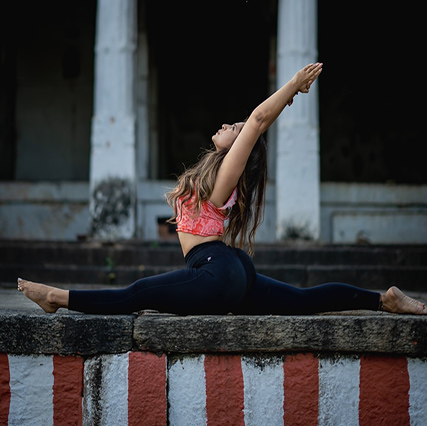 Anna Chhugani
Hatha & Ashtanga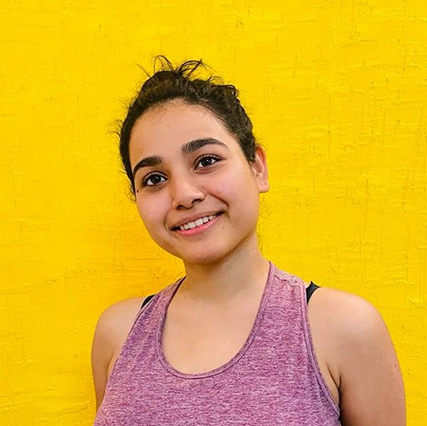 Himani Lingwal
Assistant Yoga Teacher
Mukesh Singh
Hatha Yoga Teacher
Our
Yoga

Gallery.